Please Note: You are viewing a legacy website that is no longer being supported. [more info]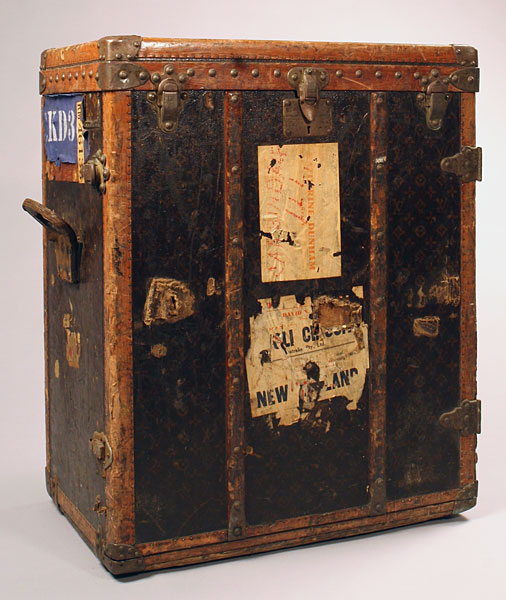 Louis Vuitton Shoe Trunk
Her Louis Vuitton trunk carried clothing accessories and 18 pairs of shoes. The trunk's exterior bears
the LV logo Monogram Canvas, with leather tabs and solid brass trim. There is a serial number on
the keyhole plate and inside is a leather manufacturer's label.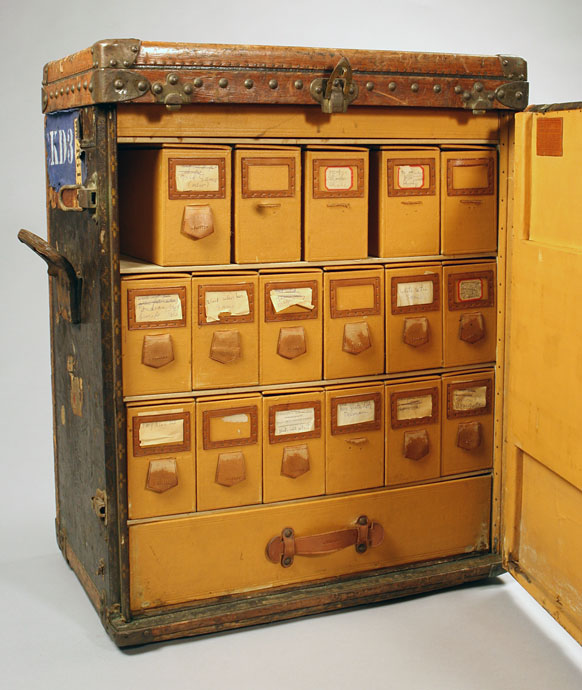 Nine pairs of Dunham's shoes are in the trunk. (Dimensions: H33" x W28" x D16")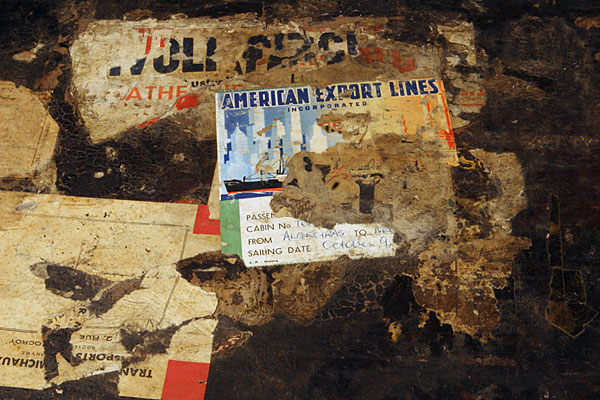 Following World War II, the Dunham Dance Company toured abroad to enthusiastic reviews in Mexico,
London, Paris, South America, Australia, New Zealand, and Asia. Assortments of international travel stickers layered on her trunk remind us of Dunham's own words about her dance company: "Without Europe, we couldn't have survived."
All content © 1999 - 2006 Missouri Historical Society
Text or graphics may not be copied, rewritten or distributed in any manner whatsoever unless specifically noted,
and may not be reused, reprinted, or reposted without written permission.