Please Note: You are viewing a legacy website that is no longer being supported. [more info]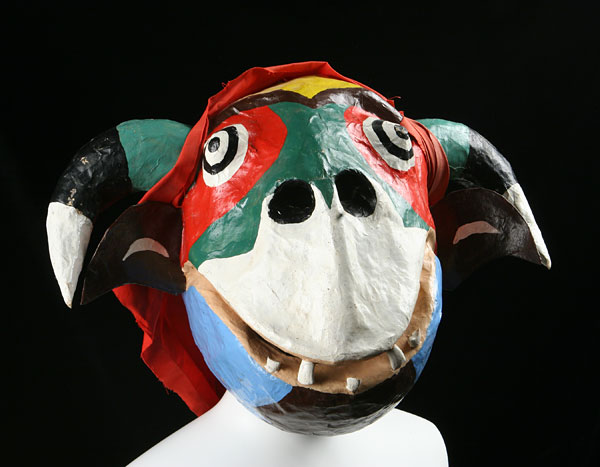 Caribbean Diablo Mask
This colorfully painted papier mâché mask depicts a horned devil. On the back, a piece of red fabric
is stapled just behind the horns and hangs down the neck of the wearer. Made for the feast of
Corpus Christi, the mask is inscribed twice on the inside.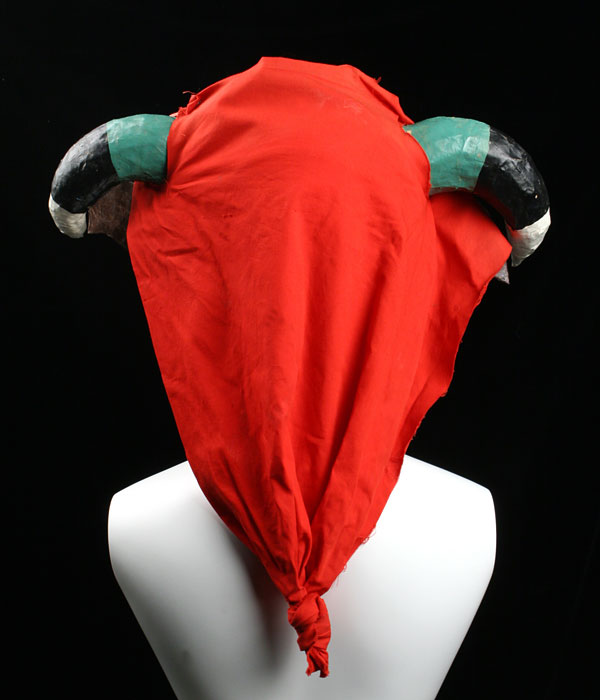 One inscription identifies this as a
Diablos De Yare mask. Los Diablos Danzante De Yare (The Dancing Devils of Yare) are a
traditional component of the Corpus Christi celebrations in the village of Yare, about 50 miles from
the Venezuelan capital of Caracas. The Christian feast of Corpus Christi depicts symbolic struggles
between good and evil. The feast features traditional dance and red clothing, larged horned masks
of animals, and diablos dancing in the streets to the music of drums and maracas.
(Dimensions: H12.5" x W 17" x D8")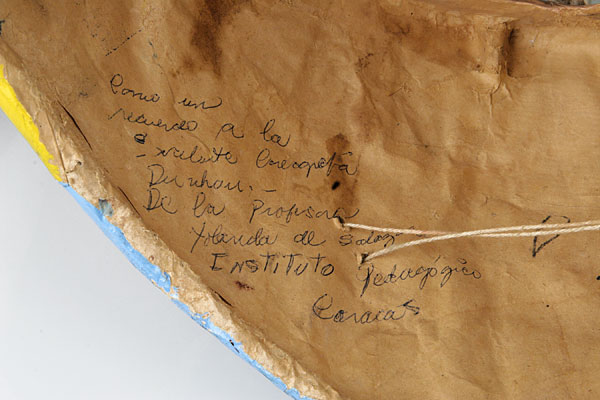 A second inscription inside identifies this mask as a "gift for the renowned choreographer Dunham
from Professor Yolanda Salazar, Institute of Higher Learning, Caracas." Dunham brought international performers and teachers to the Performing Arts Training Center in East St. Louis. According to Dunham, "everybody is an anthropologist. My objective is to see that different cultures get to know each other."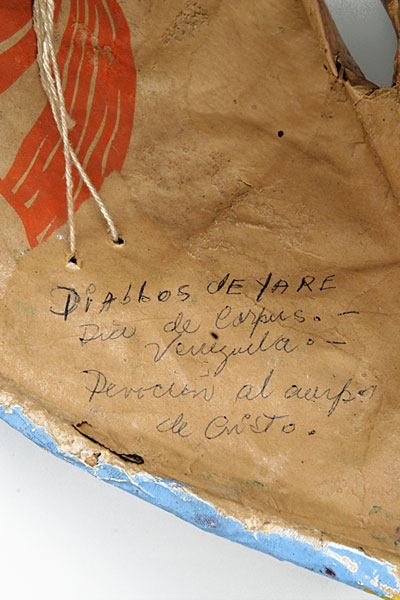 All content © 1999 - 2006 Missouri Historical Society
Text or graphics may not be copied, rewritten or distributed in any manner whatsoever unless specifically noted,
and may not be reused, reprinted, or reposted without written permission.