Please Note: You are viewing a legacy website that is no longer being supported. [more info]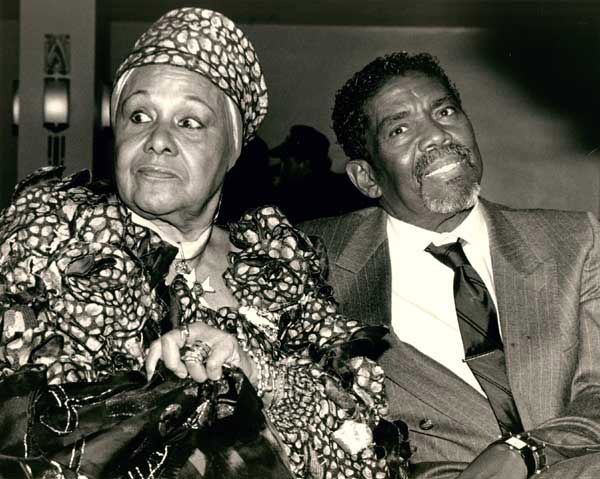 Katherine Dunham sitting with former student Alvin Ailey, ca. 1986. In 1969, Ailey formed the
Alvin Ailey American Dance Center in Brooklyn, New York. The Alvin Ailey American Dance Theater
moved to its current location in Manhattan in 2004. Ailey, a world-renowned choreographer,
died in 1989. In a recent interview with the New York Times, Miss Dunham refused to take credit
for Ailey's success, stating, "Everything Alvin achieved he achieved on his own."
Missouri Historical Society Photographs and Prints Collection.
All content © 1999 - 2006 Missouri Historical Society
Text or graphics may not be copied, rewritten or distributed in any manner whatsoever unless specifically noted,
and may not be reused, reprinted, or reposted without written permission.